The True North Difference
True North Health Center has been rated the top Colorado Springs Chiropractor.
We are unlike traditional chiropractic offices, in that we address the master control system of the body, the nervous system, first.
We get an exact assessment of your overall health, through a full neurological and structural analysis. The results are utilized in helping you reach optimal health.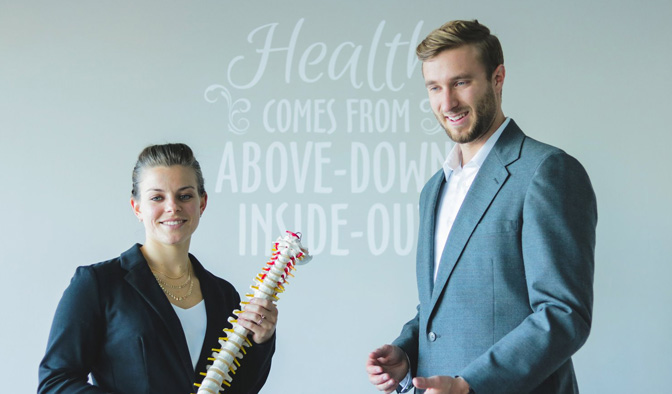 In our Colorado Springs chiropractic office, we use our technologies to assess your body for stress and correct it, allowing your body to heal from the inside out, naturally.
Thorough patient history intake
Full spine digital x-rays with full-line analysis and report
45-60 minutes analysis of all the above prior to a specific correction
Palpation of tissue quality around the joint
Motion palpation of the specific joint
Visualization of changes in skin, swelling, posture, movement
Cross reference analysis with full spine x-rays
Accurate count of each vertebra to be corrected for specificity
Adjusting only 2-3 primary spinal segments per visit
Adjusting according to the specific structural position of the joint and cross referencing with the x-ray
Disc-level adjustment and foundational correction
Specific Treatment Plan to address, stabilize and get long-lasting results
Adjunctive Care and Ongoing Support
X-ray specific rehabilitation
Patient specific doctor selected stretches, strengthening exercises and neuromuscular education to get your body to hold the correction
Multiple Doctors to review your case and continually ensure you get the best results possible
Lifestyle advice and handouts to maximize optimal health
Convenient app to reschedule appointments and text message reminders
Access to electronic records for easy sharing with other professionals
Membership portal for extra support
Instrumentation and Equipment Used
Full spine x-rays and report
Four adjusting "tables" to adjust any part of the spine at any age (pediatrics, pregnant moms, and geriatrics)